When I was a new parent, I attended a seminar on parenting that presented an argument for vision casting for your family. The presenter encouraged us to craft a shortlist of things our family unit valued (or should value) and to adopt them as mantras in combination with your family name. My husband and I came up with a few; some were obvious for Christian families, and some were general leadership principles, such as "Joneses don't quit," and "Joneses love Jesus." We wove them into our weekly conversations. The usage of your name mattered as the idea was that your children would grow up recognizing whose they were and wanting to represent those values. One day our daughter, about age four at the time, admitted she had thought about quitting during a particularly difficult swim lesson, but she remembered that Joneses don't quit!
That day reminded us of how powerful spiritual formation is.
What we do over time forms us. What we say over time forms us. What we believe about who we are forms us.
This intentional formation begins with family ministry in our parishes, continues through student ministry and campus ministry, through lay leadership programs, and catechetical training. Our seminaries form future clergy, and our dioceses continue developing our clergy. Working together, the Next Generation Leadership Initiative (NGLI) is helping to spiritually form our family through coordinated, intentional leadership development at all stages of life and ministry for the next generation of the ACNA.
The family mantras NGLI has adopted include coming alongside dioceses and parishes to discover new leaders of all ages and diverse backgrounds, to develop these leaders practically and spiritually, and to deploy them into ministry.
This discovery is integral to the future of the ACNA and our mission to reach North America with the transforming love of Jesus Christ. Now into our second decade as a denomination, the ACNA is beginning to see a transition of leadership; the retirement of the generation that faithfully led us for the last decade is upon us and the demand for leadership development is high. NGLI is working to discover new leaders, to develop them and to deploy them in a rapidly changing ministry environment as a result of the cultural landscape we face at the close of 2020.
We are committed to strengthening our pipeline of leaders in order to strengthen our ACNA family. The leadership pipeline for the ACNA cannot be accomplished without your support. It is imperative that we work together to spiritually form the members of our family as well as to raise up leaders for the next generation of our province to meet these needs.
NGLI is raising up leaders of all generations, for the next generation of the ACNA. Join us.
To contribute to leadership development through NGLI, please visit our Give page. For more information about NGLI, please sign up for our emails or contact Jessica Jones.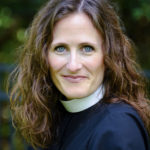 Jessica Jones
Diocesan Canon Coordinator
Jessica currently serves as the Canon for Next Generation Discipleship in the Gulf Atlantic Diocese. Her areas of interest include education, leadership development, worship and liturgy, catechesis, family ministry, and ministry to women.