About Us
The Anglican Church in North America, its key initiatives, and NGLI's leadership team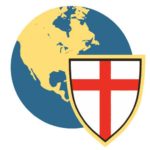 Church Affiliation
The Anglican Church in North America is a growing church that unites 134,000 Anglicans in over 1,000 congregations across the United States, Canada, and Mexico, with more churches being planted every month.
To be an Anglican, then, is not to embrace a distinct version of Christianity, but a distinct way of being a "Mere Christian," at the same time evangelical, apostolic, catholic, reformed, and Spirit-filled.

–Theological Statement of the Anglican Church in North America
Members of the Anglican Church in North America are part of the "One Holy Catholic and Apostolic Church" (Nicene Creed). As Anglicans, this orthodoxy is defined by and centered on our church's classic formularies—The Book of Common Prayer (2019) and The Thirty-nine Articles of Religion (1571). We also wholeheartedly embrace The Jerusalem Declaration (2008).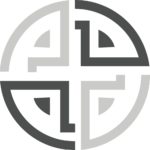 Next Generation Leadership Initiative (NGLI)
NGLI is dedicated to developing the next generation of Christian leadership, both lay and ordained. Keep reading below to learn more!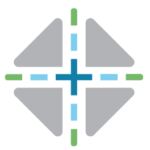 God's heart for the vulnerable and under-resourced moves us to work for justice, mercy, and reconciliation. Join us in serving our communities!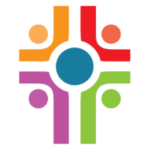 As part of a global Church and an increasingly globalized continent, brothers and sisters from all nations collaborate to advance the Kingdom of God.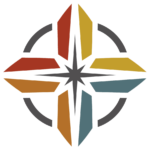 The Global Mission Initiative seeks to help individuals, congregations, and dioceses engage in cross-cultural missions.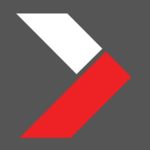 Planting Gospel-centered, sacramental, and missional churches is central to living out our mission to reach North America with the transforming love of Jesus Christ.
NGLI'S Vision
The vision of the Next Generation Leadership Initiative (NGLI) is to raise up the next generation of leaders for our churches, communities, and cultures.
In the next decade, a significant number of our existing clergy will retire, and we currently do not have a sufficient amount of young, talented leaders to replace them or to start new ministries.
Additionally, there are significant gaps in the outreach of the ACNA where we do not have an organized presence or unified vision. These areas include accessibility, minorities, women, students, families, and college students.
Given the rapidly changing demographics of America, we need ordained and lay leaders that reflect the diversity of the North America that we hope to evangelize.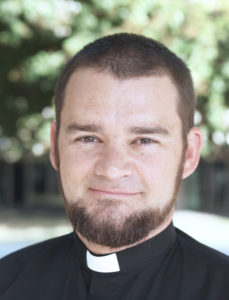 The Rev. Aaron Buttery
Provincial Canon for Next Generation Leadership Initiative (NGLI)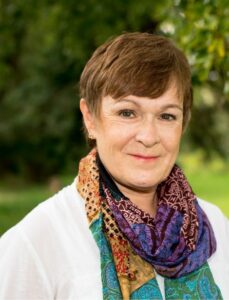 The Rev. Elizabeth Stewart
Interim Director of NGLI Family Leadership Network
Liz grew up within sight of the Canadian Rockies in Southern Alberta. Her love of music inspired her to pursue a degree in flute performance. She has taught at Westminster Conservatory, Princeton, NJ, and also helped launch a musical outreach program for children through the Princeton Symphony. Liz contributed to children's ministry for many years, and after moving with her family to the Twin Cities in 2004 was invited to join the staff as Children's Pastor of a new Anglican church. In 2014 she graduated from Bethel Seminary, and was subsequently ordained as a deacon. Until recently, Liz was Pastor of Formation at Church of the Redeemer, St. Paul. She enjoys investing in ministry teams, as well as developing resources for churches and families. Helping cultivate synergy between Family Ministry colleagues over many years has been one of Liz's joys and inspirations.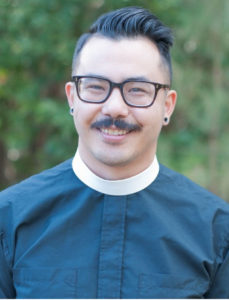 The Rev. Taylor Ishii
Director of NGLI Antioch Leadership Network
Rev. Taylor Ishii grew up in the church but has called the Anglican Church his home since college. He is a graduate of Wheaton College and Fuller Theological Seminary. Taylor has worked at Anglican churches of all sizes, from church plants to large congregations and everything in between. He currently serves as the Director of Student Ministry and Assisting Clergy at Church of the Apostles in Fairhope, Alabama. Taylor is passionate about equipping the next generation of ethnically diverse leaders for the Anglican Church and coming alongside dioceses and congregations who want to reach all nations and people groups in their community with the gospel. Taylor is a leader in the Anglican Multiethnic Network (AMEN) and a leader in a local group of churches working towards Christ-centered racial reconciliation through the church in South Alabama.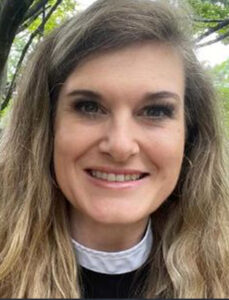 The Rev. Virginia Musselman
Director of NGLI Women's Leadership Network
Virginia Musselman has served with WLN since its beginning in 2019. She was ordained to the diaconate in AMiA in 2011 and transferred to ACNA in 2014. She holds an MDiv from Regent Divinity and has served multiple churches in Virginia and North Carolina as deacon and Associate Pastor. Virginia is passionate about building bridges where there are differences, preaching, pastoral care and helping women from fundamentalist backgrounds find their voice and value in God. She and her husband John have two small children and recently moved back to her hometown of Little Rock, Arkansas where she serves with Rez Little Rock, a new Contemplative Community.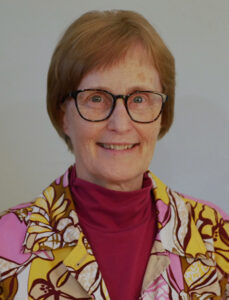 Kathy Ayres
Director of Access Leadership Network
Kathy Ayres grew up in a strong Christian family and has been actively volunteering in ministry since her teen years. Kathy and her husband Bob have six adult children who came to them through adoption (two of whom are deaf) and a dozen delightful grandchildren! Together in 2000, Bob and Kathy established Deaf Teen Quest (DTQ), which now is a national ministry of Youth For Christ USA. After a 35-year career in Occupational Therapy, Kathy sensed a call to ministry with people affected by disabilities and is in the ordination process to serve as a vocational deacon. She is pursuing a Master of Arts in Religion with a focus on Catechesis & Christian Formation at Trinity School for Ministry. Kathy has a passion to help churches become more accessible, creating communities of belonging for growth and service for individuals with and without disabilities. Kathy and Bob live in Gainesville, Florida, and serve at Servants of Christ Anglican Church. They enjoy riding their electric bikes, exploring small towns and classic architecture, as well as good food and fellowship with family and friends near and far.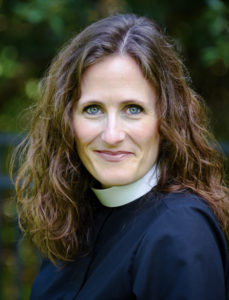 The Ven. Jessica H. Jones, Ph.D.
Diocesan Canon Coordinator
Archdeacon Jessica Jones was raised in the parish and diocesan ministry and was ordained in 2017. Jessica has served the NGLI team for years, focusing primarily on leadership development, provincial partnerships, women's leadership, and family ministry. At the parish level, she has served in a variety of positions, including as a worship leader, as a director for Christian formation, and as an executive pastor. Jessica's educational experience has set her up to blend education, worship, and theology; she holds a Ph.D., a Specialist's degree, and a Master's degree, all in Educational Leadership, a Doctorate in Worship Studies, and her undergraduate degree is in Music Education. Jessica is the Associate Academic Dean, Thesis Director, and Professor at the Webber Institute for Worship Studies. She currently serves as the Archdeacon in the Gulf Atlantic Diocese, overseeing all clergy development, next-gen ministries, and strategic planning. Her particular areas of interest include education, leadership development, worship and liturgy, catechesis, family ministry, and ministry to women.
​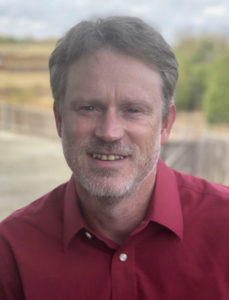 The Rev. Bryan Sims, Ph.D.
Leadership and Organizational Change Coach
Bryan is an Anglican priest and has worked since 2001 as a Leadership and Organizational Change Coach with SLI. He has trained and coached leaders, teams, churches, and organizations over extended periods of time to bring spiritual awakening and missional effectiveness. He has coached in Anglican, Methodist, Free Methodist, Wesleyan, Baptist, Presbyterian, and non-denominational settings. Bryan has also been a professor of Leadership and Lay Equipping at Asbury Theological Seminary since 2011. His teaching expertise relates to team leadership, equipping, leading change, adaptive spiritual leadership, and the link between leadership and discipleship. Bryan is a graduate of West Texas A&M University (1998) and Asbury Theological Seminary (M.Div., 2003) and has a Ph. D. in Organizational Leadership from Regent University (2009). He is the author of Leading Together: Embodying Kenosis through our Greatest Challenges (100M Publishing, 2021) and has authored a chapter in Leadership the Wesleyan Way (Emeth Press, 2016). He and his wife MyLinda have been happily married since 1997 and have four children: Isaiah, Luke, Silas, and Lydia.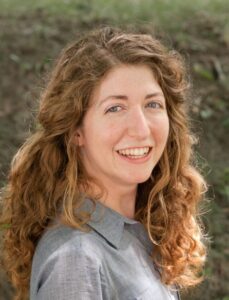 Natalie van Hoose
Director of NGLI Communications
Natalie van Hoose has long been a part of the faith, but is a newcomer to the Anglican Church. A resident of Gainesville, Florida, she is passionate about seeing people encounter God and lean into their gifts and enjoys coaching other writers to tell their best stories. She earned a BA in English from the University of Florida and an MFA in creative writing from Purdue University. She works as a freelance science writer, primarily covering water, wildlife, conservation, and sustainable fishing. Her writing has appeared in Fast Company, Florida Sportsman magazine, WEDU PBS, The Marjorie, Creative Nonfiction magazine, and elsewhere.