Student
The vision of the Student Leadership Network is to see generations of students formed in Christ awakening churches, communities, and cultures.
The Student Leadership Network helps dioceses, churches, parents, and student ministry leaders form every generation in Christ. We value:
The Gospel Story
Inviting students into the story of God's saving work in Christ under the authority and truth of Scripture
Student Integration
Embracing students as the church of today and incorporating them into the full life of the body of Christ
Household Faith
Affirming the central role of the household in student discipleship and calling the entire church to support them
Leadership
Equipping and empowering all students and adults
Purposefulness
Creating spaces, resources, and events that effectively foster life together in Christ and his Kingdom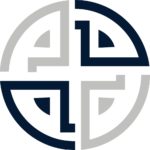 We will not hide them from their children,
    but tell to the coming generation
the glorious deeds of the Lord, and his might,
    and the wonders that he has done.
Psalm 78:4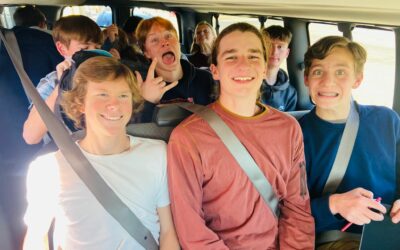 The same day that Title 42 was set to expire, and the eyes of the nation were waiting to see what would happen at the border, a team of Anglican students were there. Students from International Anglican Church in Colorado Springs spent part of their Christmas break...
read more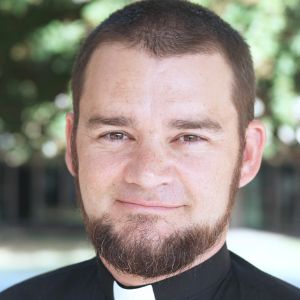 The Rev. Aaron Buttery, Director
Rev. Aaron Buttery is deeply committed to the raising of generations of spiritual leaders and followers of Jesus. He is a 20+ year next generation ministry leader, a two-time church planter, and currently an executive leadership coach with Spiritual Leadership Inc. He is particularly focused and passionate about the relationships and systems that empower people to follow Jesus and lead others to him. Aaron currently leads as Associate Rector of International Anglican Church, Colorado Springs, Colorado, and Next Generation Leadership for the Diocese of Churches for the Sake of Others (C4SO).
Anna Burden
Anna Burden grew up in the church and has felt called to student ministry since she was in seventh grade. She studied Youth Ministry at Eastern University and has experience working with churches and student ministries of various sizes. Anna and her husband, Colin, now live in Quincy, MA with their two cats. She works for the Anglican Diocese in New England as their Family Ministry Assistant. Anna is passionate about helping young people discover their identity
in Christ, their belonging in the family of God, and their gifts for Kingdom purposes.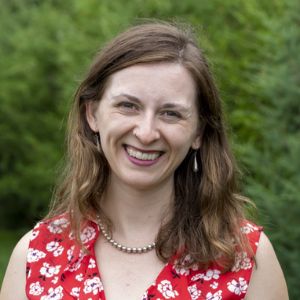 Summer Fariñas
Summer Fariñas has been in youth ministry since 2019. Her motto is "people over programs." She serves as the director of youth ministry at Truro Anglican Church in Fairfax, VA. She and her husband, Richard, live in a 19th century church house with their lab-mix, Ike.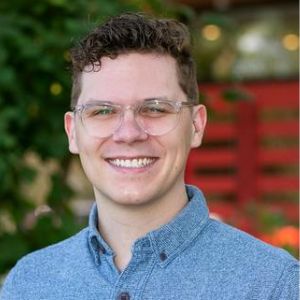 Ryder Mills
Ryder Mills has been a youth worker in various roles for the past 8 years – as a volunteer and in part-time and full-time work. Through the Student Leadership Network, he loves encouraging and equipping youth workers to make disciples of the next generation and develop leadership within them while they are students. Ryder is the Director of Outreach at Christ Church Anglican in Kansas City, where he facilitates local (to Kansas City) and global (in Uganda and Honduras) partnerships as well as supporting spiritual formation ministries. He has been on staff since 2017, serving his first 5 years as Student Life Director. Morgan, his wife, is a Marriage and Family Therapist, and they live in Kansas City, KS with their (soon-to-be born) son and a very spirited dog.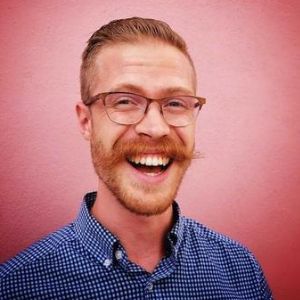 Hunter Myers
Hunter Myers is the student ministry director at the Cathedral Church of St. Luke & St. Paul in Charleston, SC. He's from a small town called Golden, Colorado. Hunter studied Youth Ministry & Philosophy at Columbia International University, where he met his wife, Karina. His favorite smells are coffee and old books, and he is a postulant for holy orders in the Anglican Diocese of South Carolina.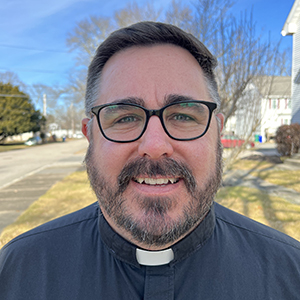 The Rev. Craig Vickerman
Craig was born in Cape Town, South Africa, and came to America to pursue a call to youth ministry. Twenty-six years later, Craig is married to Anna, and they have two kids. He is the Rector of All Saints Attleboro, and the Canon for Family Ministry in the Anglican Diocese in New England. Craig enjoys coffee, woodworking, the beach, golf, and laughing with friends.
The Student Leadership Network meets monthly via Zoom on the 2nd Monday at 11:00am Central Time. Click here to register for the meetings. You only need to register once, and we will send you a meeting reminder each month via email.
Questions? Email Anna Burden.