Family
 The term Family Leadership Network covers children's ministries in our churches, but the name includes an intentional shift to also place a priority on equipping parents as the primary disciplers of the next generation.
NGLI Family Leadership Network supports this vision by supporting those within our dioceses and parishes that are actively ministering to the next generation. The NGLI guiding principle of developing the tools for discipleship is the primary area of focus for family ministry, specifically seeking to develop ways to support those in parish ministry by:
connecting them to others in similar situations who can mentor or help;
training those in parish ministry to strengthen efficacy;
providing quality resources for use within the parish or diocesan ministry; and
striving for the protection of children by researching and disseminating best practices for the prevention and reporting of sexual misconduct.
"We are what we love, and our love is shaped, primed and aimed by
liturgical practices
that take hold of our gut and aim our heart to certain ends."
James K.A. Smith, Desiring the Kingdom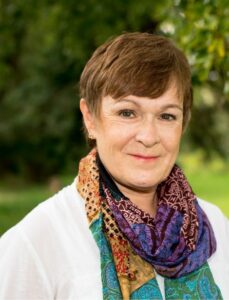 The Rev. Elizabeth Stewart
Liz grew up with the Canadian Rockies in view from her front yard. Hiking, sailing, and horses were part of her childhood in the foothills of Alberta, but it was a love of music that inspired her to pursue a degree in flute performance at the University of British Columbia, Vancouver. Living in Princeton, NJ, for a number of years with a growing family, she taught at Westminster Conservatory and helped to develop a musical outreach program for children for the Princeton Symphony. Having sensed a call to pastoral ministry in her twenties, Liz was involved with children in the church all of her adult life and finally answered a call to join the staff of a new Anglican church plant in the Twin Cities in 2004. She went on to graduate from Bethel Seminary in 2014 and was ordained a deacon that same year. She enjoys investing in teams of leaders and developing resources for churches and families. Currently, Liz serves as Pastor of Formation at Church of the Redeemer, St. Paul, where her ministry is enriched by the gifts and talents of ministry partners across generations. The mutual support and synergy between Family Ministry colleagues in the four ACNA sister churches in the Twin Cities is one of Liz's joys and inspirations.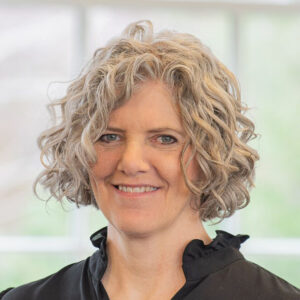 Louise Brooks
Louise Brooks serves as the director of kids' small groups at Restoration Anglican Church in Arlington, Virginia. She delights in seeing God's people flourish. Getting a front row seat to the work the Lord is doing in and through them never ceases to take her breath away!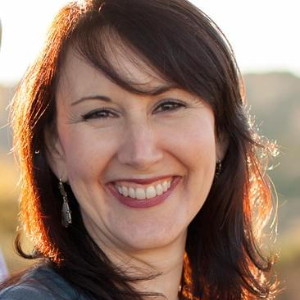 Terrice Tinsley
Terrice currently serves as the Director of Children's Ministries at HopePointe Anglican Church in The Woodlands, Texas. Experiencing the wonder of the Gospel through the richness of the liturgy at a young age has inspired her passion to help children discover God's love for them and equip parents to cultivate their hearts toward strong roots of faith. She has extensive experience in ministry to children of all ages in a variety of arenas: churches, preschools, camps, reading programs and hospitals. Terrice was raised in Austin and she and her husband Richard and their daughters have also enjoyed living in such places as the Black Hills of South Dakota, the North Shore of Boston and the northern and southern borders of Texas.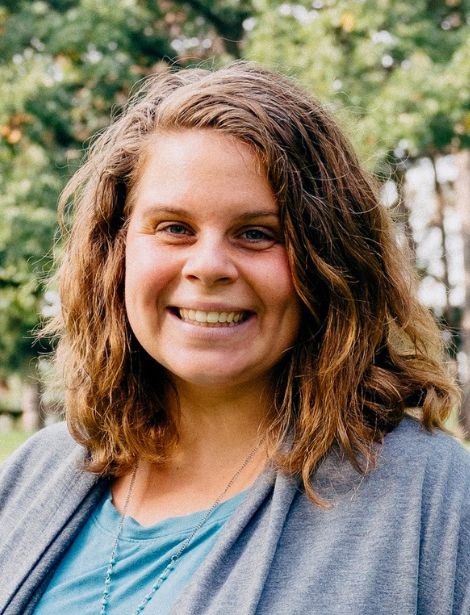 Emily Collings
Emily is honored to enter into the stories and wonder of God each week as pastor of children's ministry at Restoration Anglican in Minneapolis, Minnesota. After graduating from Moody Bible Institute in Chicago, she and her husband moved to Minneapolis to enjoy the great restaurants and beautiful lakes. She loves a book you can't set down, walks, and large cups of coffee! She and her husband Kevin work hard to keep up with their twin girls, Quinnlynn and Eleanor, and their active little boy, Gabriel. She is passionate about equipping the next generation with the knowledge and passion to make disciples of all ages in all places.
What does the Family Leadership Network mean to you?
The Family Leadership Network meets monthly via Zoom on the 3rd Wednesday at 11:00 am ET.
To join the conversation on Slack, email Liz Stewart.