The Student Leadership Network, along with many of our churches, values household faith. We affirm the central role of the household in student discipleship and call on the entire church to support them. A church in Michigan is supporting the role of parents in discipling their children and finding new ways to connect parents and students together.
Under the direction of Amy Wolthuis, All Saints Holland Anglican Church started Roots, a two-year discipleship cohort designed to equip mothers as their daughters move toward adulthood. The parents are focused on preparing these students for life and mission in the body of Christ and the world. This new discipleship cohort received support from a Champion Grant.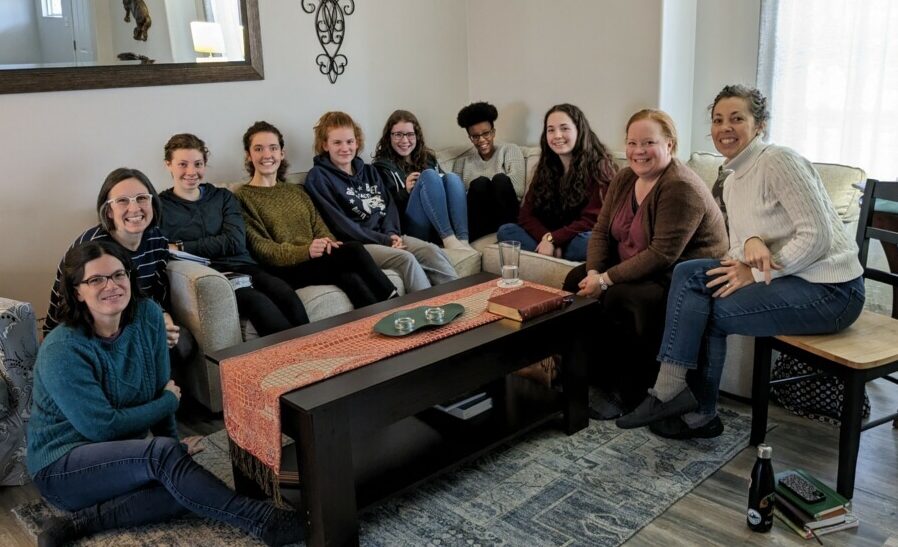 Now, nearly halfway through the cohort's first year, Amy shared with the Student Leadership Network some of the joys and challenges of this pilot program. Moms and daughters began time together in community with a weekend retreat. As they began to share in conversation, leaders intentionally tried to help participants shift their focus from self to others as well as from individuality to community. After five months of regular meetings, Amy is noticing increased comfort and a greater quality of conversation. Relationships are being strengthened within families and among parents and students.
"As moms, we have done work to brainstorm what we hope our daughters know, do, and experience before leaving our home," Amy shared. "This has been a lot of good work and we have learned so much already – about ourselves and each other and also how groups coming after us might tweak our plan to better suit their needs and make improvements."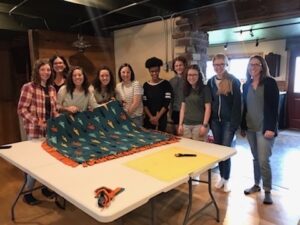 In addition to focusing on studying scripture together and building intergenerational relationships, Roots includes group service opportunities to bless the surrounding community. Most recently, students made fleece blankets for a local pregnancy center. Parents and leaders at All Saints Holland are being intentional about looking ahead to the kind of leaders they hope their community will have and are helping form these young people into those leaders.
As you think about raising the next generation of leaders and supporting parents, are there financial barriers to the work you feel called to do? Consider applying for a Champion Grant, which exists to come alongside student ministry champions with financial support for their new ministry ideas.